Be part of the
emp story.
Founded in 1993 with a focus on organic synthesis, biomolecular modification and purification, emp BIOTECH is built upon precision manufacturing, inspired research, reliable delivery, and a dynamic and highly professional team.
emp BIOTECH is a rapidly expanding supplier to Life Science organizations. As we grow, we continue to seek and recruit highly skilled and motivated colleagues.
People at emp
emp BIOTECH has a scientific mission as a primary manufacturer of a variety of products for the Life Sciences.
We integrate skilled people from many disciplines. The company is built on research and development teams who pioneer creative science, production and logistics staff who get the job done, administrators who help the business thrive, and business developers who engage with our clients to understand their needs and requirements. Together, we are emp.
We appreciate the value everyone brings to the company. emp BIOTECH may be all about science, but we know it takes more than just science to make excellence possible.
We'd love you to be part of our story.
Current openings
Does emp BIOTECH sound like your kind of company? Take a look at our openings on our job portal. You can apply directly online.
Please note: any jobs where knowledge of the German language is required will be listed in German only.
Speculative/Unsolicited applications
You've taken a look at our current openings, but there's nothing right now that matches your skills. No worries, new positions are opening up all the time so please feel free to send us your application. Be sure to include a resume, CV, and a cover letter in German or English. Let us know where you see yourself in the emp story.
CORPORATE FILM
Learn more about emp BIOTECH and the work we do.
"At emp BIOTECH we know it's not our clever machines
and state-of-the-art technologies that generate the good ideas;
it's first and foremost our people."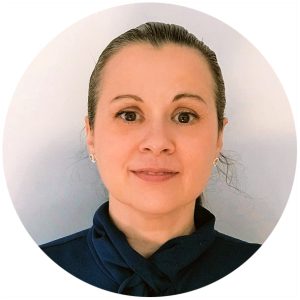 Sara Hurst
Head of Human Resources